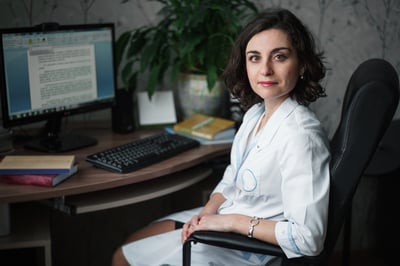 Medical writing is an interesting and often lucrative career, and the demand for medical writers is high. Those new to the field may wonder exactly what kind of work medical writers do, whether it is writing for medical journals or newspapers, helping with research efforts, or supporting medical education. The answer is that there are many types of medical writing, medical writers are called on in many different capacities, and their paths may take them to a variety of employers and projects.
Assessing the Types of Medical Writing
The following are the most common professional areas of medical writing.
Regulatory writing: Medical writers in this professional area help write and edit documents required by regulatory agencies, including the US Food and Drug Administration, in the approval process for drugs, biologic agents, and medical devices. Regulatory writers work at pharmaceutical, biotech, and medical device companies as well as contract research organizations (CROs).


Scientific publications: In this area, medical communicators work with physicians and other researchers to write and edit manuscripts for peer-reviewed journals as well as posters, abstracts, and oral presentations for medical conferences. Other medical communicators create summaries of conference sessions and news and feature articles for professional audiences. Medical communicators in the scientific publications area may work at academic or health care institutions or at pharmaceutical, biotech, or medical device companies.


Health communication: Medical writers in health communication write and edit an array of materials for lay audiences, including patient education, decision aids, public health communication, website content, medical/health news, news releases, and public relations/communications. There are a variety of settings for working in the health communication area, including health care institutions, public health offices, government agencies, publishers, and media outlets.


Education for professionals: In this area, medical communicators create the various documents needed to develop educational activities for physicians and other health care professionals. These documents include needs assessments, slide sets, and outcomes analyses. Other medical communicators write training materials for staff in pharmaceutical and biotech settings. Medical communicators who develop these documents may work at medical education companies, at academic institutions or health care centers, or at pharma and biotech companies.


Promotional writing: Medical communicators in this setting create a variety of materials to promote a drug, intervention, or medical device. These materials can include marketing and advertising pieces that promote diagnostic or therapeutic products. Medical communicators creating these materials work at pharma, biotech, and medical device companies or at medical communications companies. Other medical communicators write press releases and strategic communications in health care institutions and organizations and in corporate settings.


Grantsmanship: Medical communicators write and edit grant proposals for funding of scientific research. The settings range from academic and health care institutions to private foundations, patient advocacy groups, and professional associations.
Where Medical Writers May Work
As seen in the descriptions of the many types of medical writing, professional medical communicators work in a variety of settings. Perhaps the best-known work setting is the pharmaceutical industry, also known as pharma, which represents not only drug companies but also medical device manufacturers and biotechnology companies.
CROs represent another work setting and include companies that provide support to the pharmaceutical, medical device, and biotechnology industries in the form of research services outsourced on a contract basis.
Medical communication agencies provide consultancy services to the pharmaceutical industry to help raise awareness of medicines through promotional and marketing campaigns. Medical education companies are designed to provide medical education for health care professionals.
Some medical communicators work in a health care setting, such as an academic medical center, hospital, or managed care organization.
Associations of health care professionals, such as the American Heart Association or the American Academy of Physician Assistants, are another setting in which medical communicators create documents for both professional and lay audiences. Patient advocacy groups, such as the Pancreatic Cancer Action Network and the Diabetes Patient Advocacy Coalition, employ medical communicators to work on documents and website content for lay audiences.
A large proportion of medical communicators are independent contractors (or freelancers), and they either work from a home office or accept short-term contracts to work onsite at a company. Some freelance medical communicators specialize in one type of medical writing or editing, whereas others work on a variety of types.
Those seeking to learn more about the types of writing, settings, and projects available to medical communicators may want to take AMWA's online learning session A Career in Medical Communication: Steps to Success. Also, the Ultimate Guide to Becoming a Medical Writer further describes opportunities for both full-time and freelance writers to excel in the field and find fulfillment, as well as to advance the medical communication profession.