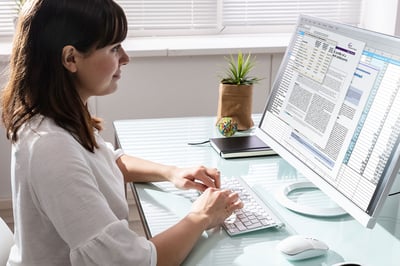 This article is based on content presented by Monica Nicosia, PhD, Nicosia Medical Writer LLC, Bryn Mawr, PA, at the AMWA Medical Writing & Communication Conference.
Writing for scientific publications is at the heart of the medical writer's mission.
What are these publications looking for? And how can medical communicators streamline and improve the process to deliver excellent copy and increase the likelihood of publication?
At the AMWA Medical Writing & Communication Conference, we heard from an expert, Dr. Monica Nicosia.
Nicosia described the basic steps for writing for scientific publications and provided insights and tips to demystify the process.
The following are 10 tips from Dr. Nicosia's "medical writer's bag of tricks."
10 Tips from the Bag of Tricks
Tip #1: Abide by the AMWA Code of Ethics and Best Publication Practices
Medical communicators have an ethical obligation to maintain professional standards and should
be aware of the rules relating to their assignments;
apply objectivity, accuracy, and balance;
strive for the highest professional standards; and
refuse assignments that require questionable or blatantly unethical practices.
Tip #2: Become Well‑Acquainted with the AMA Manual of Style
Using the AMA style guide improves consistency and promotes clarity across documents, while also providing a tool for educating clients on efficient communication. Aspects of scientific reporting that, when used correctly, promote both accuracy and sensitivity include
use of the active versus passive voice,
correct use of patient or participant instead of case or subject,
balanced reporting of data on sex, gender, race, and ethnicity (see this JAMA Network article for guidelines), and
application of the correct rules for rounding significant digits.
Tip #3: Optimize Your Office Setup, and Do Not Forget to Take Breaks
Clutter and overworking can be detrimental to both the writer and the project.
Tip #4: Use Word Processing Features to Set Up and Navigate Your Document
By making the document more user friendly, writers can write and edit more efficiently, save time, and ultimately reduce stress. Some of Dr. Nicosia's examples included using keyboard shortcuts and a split screen to view different parts of a document simultaneously.
Tip #5: Keep Notes on Your Project, and Proactively Communicate about Issues
It is important to avoid submitting a draft with several queries that should have been addressed earlier in the manuscript writing process.
Tip #6: Avoid Repurposing Content Whenever Possible
Dr. Nicosia said that the style of certain regulatory documents is generally not suitable for research reports and may not follow style guidelines (see Tip #2). Copying and pasting from one document to the next is not a good practice.
Tip #7: Fact-Check and Cite a Primary Source or a Review
Previously cited literature may be outdated or completely inaccurate. Do not cite a source until you are sure it is appropriate and accurate.
Tip #8: Carefully Copy Data and Check It as You Create Tables and Figures
To avoid or minimize errors in a research report, communicate with the employer/client about how to report data, keep track of numerical data, and double‑check for consistent reporting of data across the different sections of a manuscript (see Tips #2, #5, #6, and #7).
Tip #9: Proofread Your Work!
A final review near the final version of a research report will help you to eliminate typos and more serious errors to produce a much higher-quality piece of writing.
Tip #10: Accept Feedback, Take Responsibility, and Learn from Your Mistakes
Overall, be professional, strive for self‑improvement, and maintain good relationships. However, also recognize when to stand firm and explain why certain stylistic choices are correct (see Tip #2).
The Basic Structure of Scientific Publications
Irrespective of the nomenclature (although I will use the term "research reports" to follow the AMA Manual of Style), there are many types of research reports—from preclinical studies to case reports and even systematic literature reviews.
According to Dr. Nicosia, most follow the same general structure with some journal‑specific additions. Most clinical research reports include the following elements.
Abstract (summary)
Key words
Introduction (background)
Methods
Results
Discussion
Acknowledgements/Funding/Conflicts of interest
References
Figures and figure legends
Tables
Supplemental content
In addition to these basic elements, some journals require the following components.
Plain‑language summary
Impact statement
Research in context
Key points
Highlights
Summary box
Visual abstract
Additional Advice
In every scientific publication, Dr. Nicosia emphasizes the importance of striving to produce high‑quality manuscripts that
minimize the work required by all those involved in the project,
clearly and concisely communicate the study's results, interpretations, and implications, and
maximize the chances of publication.
Putting It All Together
These practical tips from Dr. Nicosia can help medical writers produce accurate, consistent, and high‑quality research reports.
Regardless of the scope of the scientific project, medical writers play an important role in helping to communicate the results of scientific work to a wider audience.
High‑quality documents have a better chance of being published and making an impact on the health and well‑being of society.