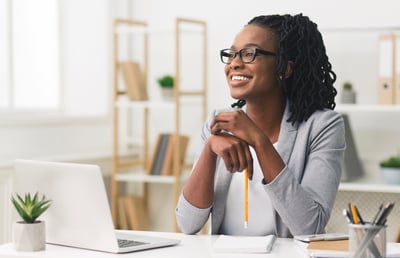 If you're a new medical writer, you might be wondering how to set yourself up for a long, successful career. Fortunately, there are many ways to build a strong foundation: exploring apprenticeships, mastering medical writing styles, and earning an Essential Skills Certificate, to name a few.
But once you've spent two or more years establishing yourself as a professional medical writer, what is the next best step for success? How can you set yourself apart from the crowd? One way is to become a certified medical writer. Below, we outline the steps and benefits of pursuing medical writing certification.
What Is Medical Writing Certification?
The Medical Writer Certified (MWC®) credential identifies professional communicators who possess the essential competencies required for the work of a medical writer. It was developed by the Medical Writing Certification Commission (MWCC) in collaboration with the American Medical Writers Association (AMWA). The MWC exists to define the scope of medical writing practice and distinguish professional individuals in the field.
How Can You Earn the MWC Credential?
The MWC credentialing program is a rigorous, exam‑based professional certification. Certification is granted to applicants who can
Fulfill all eligibility requirements
Pass the certification exam
The MWC Exam is designed to ensure that professionals who hold this credential clearly understand and exhibit the core competencies of medical writing.
Much like professional certification in other industries, the exam is administered via computer‑based testing in a secure, proctored setting. It's currently offered at more than 300 testing centers worldwide by the testing administration company Iso‑Quality Testing, Inc. (IQT).
About the MWC Exam
125 questions covering 5 domains

Gathering
Evaluating
Organizing
Interpreting
Presenting

Multiple‑choice question format
Administered in English
A testing period of 2.5 hours


3 Benefits of Earning Medical Writing Certification
1. Builds your reputation
Professional certification identifies you as an experienced, reputable medical writer or editor. Certification gives your employer or clients more confidence in your credibility and in your knowledge of medical communication.
2. Demonstrates commitment to the field
Pursuing a medical writing certification demonstrates to others (and even to yourself) that you take your job seriously. A professional certification shows that medical writing is not a side hustle or hobby. Rather, you're committed to professional development, even when it requires preparation for a professional‑level proctored exam.
3. Expands opportunities for career advancement
Adding your medical writing certification to your website, LinkedIn, and email signature increases your marketability. You are a proven professional medical writer. Whether you are employed as a medical writer or run your own freelance medical writing business, certification often opens doors for career advancement.
Are You Eligible for the MWC?
Candidates for the MWC are professional medical writers who have the following
Communication expertise
Awareness of ethical standards
Health care knowledge
Knowledge and expertise aren't the only qualifications you need to be eligible to sit for the MWC credentialing exam.
Candidates must
hold a bachelor or advanced degree (in any field) and
have at least 2 years of paid work experience in the field of medical communication.
If you're interested in eligibility requirements or applying to sit for the MWC Exam, the AMWA website has a detailed FAQ page about the MWC credential.
If you're not eligible yet, take heart. There are many opportunities for growth whether you are new to the medical communication field or are a veteran medical writer or editor. No matter where you are in your career timeline, a commitment to learning and relentless professional development will reap rewards.