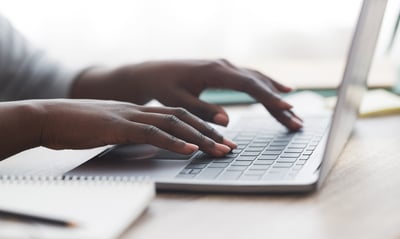 This article, written by Peggy Boe, RN, and Barbara Snyder, MA, was originally published in the AMWA Journal.
Regulatory writers are often faced with ethical situations, though we may not always recognize them as such. The way we define ethical behavior in general is based on our personal upbringing, religious beliefs, culture, and environment. Ethical behavior in the workplace is further defined by our employers, professional organizations, and in some cases, even the government.
Good Clinical Practice… and Beyond
Regulatory writing supports pharmaceutical research from start to finish, with ethical guidance for clinical (human) research stemming from Good Clinical Practice (GCP) guidelines. Medical writers who plan to write clinical study documents (eg, protocols, informed consents, study reports, and Investigator Brochures) should first be trained in GCPs, which clearly outline patients' rights and the obligations of investigators and sponsors when conducting research on humans. Violating ethical principles of clinical research is wrong; besides being against the law, such violations can endanger large populations through misrepresentation of the potential risks and benefits of a product.
Some medical writers think that only the individuals actually conducting a clinical study need to have a good understanding of GCPs. Think again. Familiarity with the ethical boundaries of human research is necessary so the medical writer will recognize, for instance, subtle yet problematic phrases in a protocol that could possibly jeopardize subjects and/or render results that are biased, inaccurate, or based on chance alone (unrepeatable). It is the writer's responsibility to make sure that both expected and prohibited study procedures are adequately defined in the study protocol; just one word can make a difference.
Consider, for example, the phrase "chronic use of NSAIDs is prohibited." A simple undefined word—"chronic"—could lead to spurious data. Ambiguous or missing definitions provide an open invitation to deviate from or violate the protocol. Cases where protocols have been violated intentionally are well documented, and part of our job as regulatory writers is to do our best to close those windows of opportunity with a well‑written protocol that leaves very little to chance or interpretation.
Writers should also be on the lookout for attempts to add study procedures to a protocol or to add specimen collections that are not warranted by the study objectives, whether intentional or unintentional. Every study method and procedure included should contribute to fulfilling the study objectives. Exploratory tests should have a solid scientific rationale, particularly if they include an invasive procedure or extra specimen collection. Nothing should be done to or taken from a subject without making sure that the subject understands and consents. Bottom line, what the protocol does not say can be as important as what it does say.
After the study is completed and the data are analyzed, medical writers commonly write the clinical study report and may also write submission summaries. By the time the database is locked, writers assume that any problems with the data have been resolved, and writing the report should be fairly straightforward.
So what ethical situations could the medical writer possibly encounter at this point? For the answer to that, let's consider what an expert has to say. Stan Woollen, former Associate Director for Bioresearch Monitoring at FDA's Office for GCPs and current Senior Compliance Advisor at Stan Woollen and Associates, developed a "Misconduct Scale" to gauge three levels of noncompliance.
Ignorance
Ignorance is noncompliance based on lack of understanding the regulatory consequences of an action. The act itself is usually intentional, but the noncompliance is unintentional, ie, not usually done to deliberately deceive.
A clinical example might include backdating the subject's signature on a consent form because the subject forgot to date the form originally. Medical writing examples might include failing to identify and correct ambiguous terminology, definitions, or methods, or presenting descriptions of study methods or procedures that are contrary to GCPs.
Surprising Sloppiness
This describes noncompliance due to inaction, inattention to detail, inadequate staff, or lack of supervision. The act itself may be intentional or unintentional; the noncompliance is unintentional and usually repeated.
A clinical example might include inadvertently failing to obtain informed consent signatures relative to an amendment. Medical writing examples of this might include: creating a new protocol from a template without making sure all the text applies to the new study; assuming that the statistician will inform the writer when/if new tables, listings, or figures are rerun after the originals were delivered for drafting the study report; or accepting content from others without verifying accuracy.
Malicious Malfeasance
Malicious malfeasance is usually noncompliance due to deliberate action to deceive or mislead. It involves "falsification," which can include creating, altering, recording, or omitting data in such a way that the data do not represent what actually occurred. Falsification of data related to a clinical study can place all subjects in that study at possible safety risk and jeopardize the reliability of submitted and/or published data. Falsification is a serious offense and can lead to criminal prosecution in addition to FDA actions ranging from warning letters to restriction (or disqualification) of an individual or company from participating in the conduct of clinical studies or even permanent debarment.
A clinical example might include creating data that were never obtained, or substituting, altering, or omitting actual data. Medical writing examples might include: purposely reporting questionable data in a way that the interpretation is misleadingly positive, making unsubstantiated claims, or purposely avoiding discussion of questionable or negative data altogether.
Making the RIGHT Decision
AMWA encourages ethical thinking with the AMWA Code of Ethics and the requirement that each specialty certificate include an ethics workshop. For the Regulatory and Research certificate, AMWA members can choose between two different workshops to fulfill the requirement. Ideally, members will choose to take both (the second as an elective credit) because the two workshops cover different aspects of ethics that are important in the realm of regulatory writing.
Cindy Hamilton's article in Volume 27 Number 1 of the AMWA Journal presents the "RIGHT Model," a tool developed for the ethics workshops that anyone can use to facilitate ethical decision‑making. There are, of course, several resources readily searchable on the Internet, including books and articles on the subject of ethics. The AMWA ethics workshop leaders particularly like The Elements of Ethics for Professionals, in which the authors present 75 different elements of ethics under 11 categories of behavior:
Taking the high ground (integrity)

Doing no harm

According dignity (respect)

Benefiting others

Exercising caution

Caring for others

Seeking fairness

Promoting autonomy

Being faithful

Delivering your best

Making ethical decisions (sound judgment).
As human beings, we know that no one is perfect, and sometimes we are under pressure to "look the other way" or behave unethically. Subject matter experts working with the writer may encourage the writer to use inflated positive language and to avoid any hints of negative results instead of simply reporting the facts. If the writer objects, "encouragement" may turn to patronizing finger‑pointing or even bullying, leaving the writer with hard choices to make (ignore? report to senior management? resign?). But here, especially, is where the writer needs to stand firm in creating objective, accurate, and complete documents. When that time comes, remind yourself that you are a professional, and do your best to make the right decision.