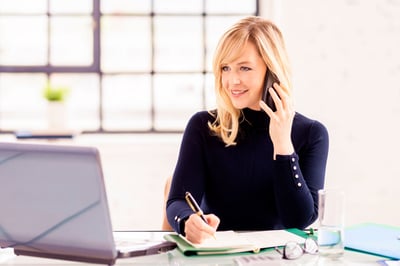 This blog is based on an article written by Donald Harting, MA, ELS, CHCP, and Nathalie Turner, ELS, that was originally published in the AMWA Journal, and on content presented by Harting, Turner, and Katherine Molnar-Kimber, PhD, at the AMWA Medical Writing & Communication Conference.
Needs assessments are a critical step in the development of continuing education for health care professionals. Medical communicators working in this professional focus area are likely to participate in creating needs assessments.
Below, we'll take a look at the purpose and function of a needs assessment for continuing education, the necessary components of a needs assessment, and some additional items that can be included.
What Is a Needs Assessment?
All licensed health care providers — physicians, nurse practitioners, pharmacists, and others — maintain their professional licenses by earning credits toward continuing education (CE). They earn these credits by completing an accredited educational program. Different types of CE include continuing medical education (CME), continuing nursing education (CNE), and continuing pharmacy education (CPE).
Any education provider that is preparing to offer an accredited educational program must conduct a needs assessment. These providers may include medical education companies, physician professional societies, nonprofit foundations, academic institutions, hospital systems, and malpractice insurance companies. Other types of organizations — such as blood banks, law firms, and software or game developers — may also be eligible to grant continuing education credit.
By conducting that needs assessment, the education provider aims to change clinical practice and improve patient outcomes by identifying gaps between actual practice and optimal practice. Optimal practice is often defined, at least in part, by updated clinical practice guidelines for a wide variety of medical specialties. This approach enables the education provider to demonstrate to a governing body — such as the Accreditation Council for Continuing Medical Education (ACCME), which accredits educational activities for physicians — that the proposed educational activity will address the unmet educational needs, practice barriers, and challenges of practitioners.
At the moment, different fields of practice have different accreditation bodies — ANCC for nurses and ACPE for pharmacists, for example — but the accreditation bodies are moving to consolidate under the umbrella of a new overarching body called Joint Accreditation. This organization promotes interprofessional continuing education (IPCE) and provides accreditation for a host of organizations that offer continuing education for athletic trainers, dentists, dieticians, nurses, optometrists, physician assistants (PAs), pharmacists, physicians, psychologists, and social workers.
Due to its focus on practice gaps, a needs assessment may also be called a gap analysis. These documents can vary in length from 1 page to more than 10 pages depending on the number of gaps being analyzed, the quantity of supporting evidence, and the resources available. Sometimes the client may ask the writer to also furnish a set of learning objectives, a draft agenda, and a roster of suggested faculty. All of these elements are then folded into an application for commercial support and submitted online to one or more large pharmaceutical companies. Since needs assessments are used to justify learning objectives, it's easy to see why these documents play such an important role in determining what health care professionals learn in order to optimize patient care.
Best Practices in CME Needs Assessment
In 2014–2015, Harting and Nathalie Turner conducted a research project to understand what it takes to improve the quality of CME needs assessments. They surveyed medical writers and communicators who were writing CME needs assessments, asking them 10 questions about their process and products. Their findings are published in an AMWA Journal article, "Best Practices for Writing and Editing CME Needs Assessments." Based on 2 years of survey data, they created the "list of ingredients" in the section that follows.
What to Include in a Needs Assessment
Here is a list of ingredients to include in needs assessments produced to support requests for commercial funding of continuing medical education. The "better" and "deluxe" recipes assume more resources are available for production.
Basic: A basic CME needs assessment should include the following items:
Medical literature review

:

A thorough medical literature review is the most important type of evidence to include. This can include national data sources, PubMed references, and study abstracts presented at major medical meetings.
Evaluation reports from participants in previous activities.
Reference to clinical practice guidelines. This can include local or institutional data on epidemiology, mortality/morbidity, and other patient outcomes.
An interview with one or more key opinion leaders (KOL) regarding practitioner-level gaps.
Basic epidemiology of disease state.
Clear statement of practice gaps.
Alignment chart: Chart showing alignment of practice gaps, learning objectives, and desired outcomes. This may also show educational needs.
Better: To move beyond a basic level and create an enhanced CME needs assessment, you may also include the following items, if it is possible to acquire or create them:
Survey of practice patterns among clinicians.
Tables or charts showing learning outcomes data from previous programs.*
*More on learning outcomes data. The reason this component is not a basic ingredient is that the data are not always available, such as when a CME provider decides to enter a new therapeutic area. But learning outcomes data are important to include when they exist. Outcome reports demonstrate that clinicians are actually learning from the continuing education they receive; they may also show remaining knowledge and competence gaps.
Deluxe: Finally, a "deluxe" CME needs assessment can also include:
References to national health care quality standards.
Interview with a patient or patient advocacy group regarding patient-level gaps.
Patient chart audits including performance improvement (PI) data.
Communicating Effectively in a CME Needs Assessment
When writing a good CME needs assessment, here are a few extra tips to ensure that you are communicating effectively:
Set the stage. Indicate what isn't being done (knowledge, competence, performance).
Give background. Describe why it's not being done (evidence).
Offer a solution. Describe what needs to be done or known.
Point to the wisdom that results. Indicate expected outcomes from closing the gap(s).
And, as always, keep it concise!