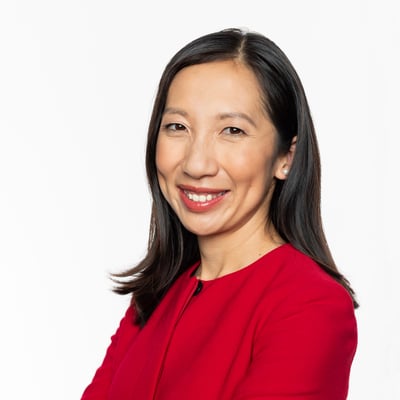 The American Medical Writers Association (AMWA) has selected Leana Wen, MD, MSc, FAAEM, an emergency physician, public health professor at George Washington University, and nonresident senior fellow at the Brookings Institution, as the 2022 Walter C. Alvarez Award Recipient. This award recognizes excellence in communicating health care developments and concepts to the public and is named after Walter C. Alvarez, MD, a pioneer in the field of medical communication.
Wen's career has focused on public health as a fundamental force in our individual lives and well-being. Previously, she served as Baltimore's Health Commissioner, where she led the nation's oldest continuously operating health department in the United States to fight the opioid epidemic, treat violence and racism as public health issues, and improve maternal and child health. She directed the public health recovery efforts of Baltimore after the 2015 riots, working to ensure access to prescription medication after pharmacy closures and working to develop the city's mental health and trauma recovery plan with crisis counseling, youth health and wellness, and violence prevention programs. As she states in her memoir, Lifelines, "Public health saved your life today―you just don't know it."During the COVID-19 pandemic, Wen has served as a CNN medical analyst and has written a weekly column for the Washington Post, as well as anchoring a new Washington Post newsletter, "The Checkup with Dr Wen," to provide help on navigating this and other public health challenges. As a consistent voice for using scientific evidence to guide policy decisions, these columns have aided many in understanding the numerous changes to guidelines and requirements. She brought this expertise to Congress, testifying to the US House of Representatives 4 times on COVID-19.

Upon receiving news of this honor, Wen expressed her appreciation and shared, "It's an incredible honor to be recognized by AMWA and to join the many exceptional medical writers who work every day to communicate complex medical and scientific information to the public. I commend all the dedicated people who are working to advance excellence in medical communication."

As an expert on patient advocacy and patient-centered care, Dr Wen has long encouraged transparency in medicine. She began this work in medical school, serving as the national president of the American Medical Student Association and leading campaigns to decrease health disparities and increase access to care. Dr Wen obtained her medical degree from Washington University School of Medicine and studied health policy at the University of Oxford, where she was a Rhodes Scholar. She completed her residency training at Brigham and Women's Hospital and Massachusetts General Hospital, where she was a clinical fellow at Harvard Medical School.

In announcing this honor, AMWA Conference Chair Kim Korwek, PhD, noted, "Dr Wen's many contributions in health communication, including regular columns in the Washington Post, the patient advocacy book When Doctors Don't Listen: How to Avoid Misdiagnoses and Unnecessary Tests, and the memoir of her career in public health, Lifelines: A Doctor's Journey in the Fight for Public Health, particularly showcase her skills in communicating difficult medical and scientific concepts to the public. I am honored to present the Walter C. Alvarez award to Dr Wen on behalf of the entire AMWA membership."

"We look forward to recognizing such an impactful and influential individual for this prestigious award during our organization's premier educational event of the year," says Katrina Burton, president of AMWA. Wen will be presented with the award during AMWA's 2022 Medical Writing & Communication Conference in Denver, CO, November 2-5, 2022.