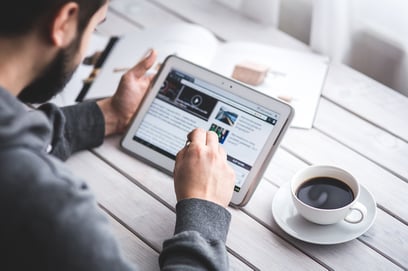 While fake political news has dominated the headlines over the past few years, the proliferation of science denial and misinformation about health and medicine has also caused widespread concern. Most notable is the misleading or false information on social media about the perceived dangers of childhood vaccines. Recently, the World Health Organization (WHO) declared vaccine hesitancy to be one of the 10 greatest global threats to human health in 2019.
Despite valid data showing that vaccines are one of the most cost-effective ways to control childhood diseases, the safety of vaccines has been questioned since research in the late 1990s showed a link between the MMR vaccine and autism; the research was proved to be fraudulent, but the damaged reputation continued. With the rise of the "anti-vaxxer movement," many medical and scientific groups have galvanized over the past year to combat the threat of anti-vaccination to global public health.

As thousands of parents now choose not to vaccinate their children because of religious or personal beliefs, outbreaks of measles are occurring around the world. In 2000, there were no cases of measles in the United States; so far in 2019, more than 1,000 cases have been confirmed in 28 states.

The anti-vaxxer movement accelerated with social media platforms that have allowed people, groups, and bots to proliferate unsubstantiated information and bogus medical research. Anti-vaccination groups have developed effective social media campaigns to spread mistrust of vaccines, often influencing well-intentioned parents who are merely hesitant or concerned about their child's immunizations. Earlier this year, the American Medical Association (AMA) called on CEOs of top social media companies to combat vaccine misinformation campaigns on their platforms. Facebook responded with an announcement that it would reduce the rankings of anti-vaccination groups and pages and reject anti-vaccination ads, following in the footsteps of Pinterest and YouTube. Facebook's new policy does not include the removal of incorrect content, but aims to reduce the reach of the content by making it difficult to find.

The Salzburg Global Fellows, a group of independent leaders in public health, law, and medicine from Europe, Asia, Australia, Africa, and the Americas, issued a statement in May asserting its commitment to global vaccine acceptance and to eliminating vaccine-preventable diseases. "This is a human-made, dangerous and wholly unnecessary crisis. We have formed an International Working Group (IWG) on Vaccination and Public Health Solutions to keep up a steady drumbeat of accurate vaccine communications until the traditional public consensus in support of childhood immunization is restored," says Dr Scott Ratzan, founding editor of the Journal of Health Communications. "It is time to take the opponents of vaccination very seriously. The erosion of parental trust can have long-lasting harm for public health. We must respond with greater creativity, purpose, and generosity of spirit and use multi-sectoral approaches to address this issue."

The IWG pledges to support the development and implementation of new fact-based communication programs to help parents, communities, and government leaders make appropriate decisions on childhood immunization. "We need to communicate effectively and clearly in a health-literate way to promote the evidence-based benefits of vaccination coverage."

Misinformation about health and medicine impacts medical communicators, who are challenged to deliver accurate information to help restore public trust in valid medical research and scientific findings. AMWA supports evidence- and science-based medicine; the use of clear language to accurately communicate science and medicine to all stakeholders—consumers, health care professionals, regulators, and government officials alike; and the use of objectivity and diligent research in pursuit of accurate and unbiased reporting.

Dr. Paul Offit, AMWA's 2019 McGovern Award recipient, offers this advice to medical communicators: "You are at the forefront in the battle against scientific denialism. Never before has it been as important as it is now to translate science accurately and understandably. My advice is to stay humble. Recognize that you aren't an expert on every topic you write about. Know what you don't know."

Dr. Offit will deliver a presentation on Thursday, November 7, 2019, during AMWA's Medical Writing & Communication Conference in San Diego, CA.