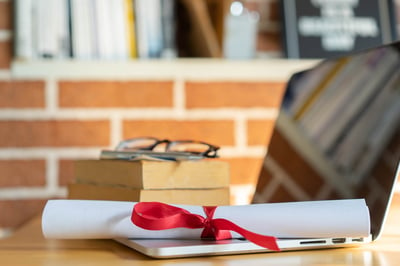 When people are looking to establish or further a career as a medical writer, they often have questions about the differences between earning a certificate in medical writing and certification, which means earning the Medical Writer Certified (MWC®) credential.
Educational and professional associations are finding an increased interest in both certificate programs and certification. That's good news. It means employers are looking for candidates who demonstrate a commitment to professional development in their field.
When it comes to choosing between a certificate and certification, your level of experience and goals will help determine which route is best for you at that particular time in your career.
Certificate vs Certification: A Side‑by‑Side Comparison
The Institute for Credentialing Excellence (ICE) describes a professional certificate as having the purpose of building "capacity and recognition of a specialty area of practice or set of skills." The goal is to acquire specific knowledge, skills, and/or competencies.
That's a key differentiator: ICE says a certification program, on the other hand, "assesses knowledge, skills, and/or competencies previously acquired." The goal is to validate the competency and identify those who meet preestablished standards through an assessment system.
Here's a side‑by‑side comparison:
| | | |
| --- | --- | --- |
| Certificate | | Certification |
| Results from an educational process. | | Results from an assessment process. |
| For both entry‑level and experienced professionals. | | Requires some amount of professional experience. |
| Awarded by an educational program or institution. | | Awarded by a third‑party, standard‑setting organization. |
| Indicates completion of a course or series of courses with a specific focus; is different from a degree‑granting program. | | Indicates mastery/competency as measured against a defensible set of standards, usually by application or exam. |
| Course content determined in a variety of ways (e.g., faculty committee, needs assessment, workshop leader). | | Standards set through a defensible, industry‑wide process (job analysis) that results in an outline of required knowledge and skills. |
| Usually listed on a resume detailing education; may issue a paper certificate. | | Typically results in a designation to use after one's name. |
| Is the end result; demonstrates knowledge of course content at the end of a set period in time. | | Has ongoing requirements in order to maintain; holder must demonstrate they continue to meet requirements. |
Certificate — Essential Skills (ES)
People just starting out in the medical writing field usually begin by earning an Essential Skills (ES) Certificate. This is a certificate program that covers the essentials needed to become a medical writer and gives medical communicators at all levels of experience the opportunity to enhance their skills and knowledge in the fundamentals.
This program consists of 7 self‑study workbooks that each have a pass/fail quiz at the end. When all 7 quizzes have been passed you will have earned the Essential Skills Certificate. You have 2 years from the date of enrollment to complete the program, and the certificate never expires. The program provides a foundation for medical communication and helps establish credibility in a growing field.
Certification — the MWC
The MWC is a credential specifically designed for experienced medical writers—those whose professional focus is medical writing, not necessarily writing as part of clinical, scientific, or other work. Candidates for the MWC have at least two years of paid work experience as a medical writer. The MWC was developed by the Medical Writing Certification Commission (MWCC) in collaboration with the American Medical Writers Association (AMWA).
Professionals who hold this credential have demonstrated their understanding of medical writing core competencies through the rigorous, exam‑based program. Although having an MWC is not required to work as a medical writer, employers feel confident hiring someone with this certification; it represents knowledge of medical writing and conveys competence in the field.
If you are wondering if you qualify for the MWC, review the eligibility FAQs and read the Qualifying Work Experience document. That's where you can see if your recent paid work experience qualifies.
The MWC Exam is offered at more than 300 testing centers worldwide by the testing administration company Iso‑Quality Testing, Inc. (IQT). It is a 2.5‑hour multiple‑choice exam with 125 questions administered in English. The Examination Content Outline found in the Candidate Study Guide provides a detailed explanation of what is covered in the exam.
The Next Step
Whether you are just starting out or looking to advance your career as a medical writer, you're in the right place. Medical writers are serving the public in critical ways by detailing, documenting, and sharing news and research that is improving health outcomes and saving lives.