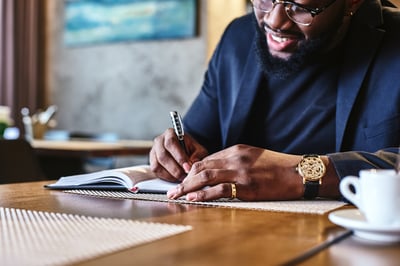 A medical writing career requires being a lifelong learner and networker.
To begin working in the field, medical writers need specialized skills and knowledge to obtain jobs. Advancing in the field means constantly building on that base. In addition, professional connections are helpful in the beginning of your career and in order to advance.
Many successful medical writers have met both needs by earning a medical writing certificate. Although not required for all medical writing positions, certificate programs offer many benefits to entry‑level medical writers and experienced professionals as well.
How medical writing certificates work
Writers earn a medical writing certificate after completing a set of courses, which are typically offered online, through self‑study workbooks, or in person.
The amount of time it takes to earn a medical writing certificate varies; AMWA's Essential Skills program, for example, requires you to complete eight credits within two years through any combination of self‑study workbooks and in‑person workshops. Participants receive one or two credits per course, depending on the course. Credit is awarded upon successful completion of either a workshop or the quiz at the end of a self‑study workbook.
Medical writing certificate program course topics can include grammar, medical terminology, statistics, ethical issues, peer‑reviewed journals, grant proposals, and regulatory documents. The Essential Skills program covers:
Basic Grammar and Usage
Elements of Medical Terminology
Essential Ethics for Medical Communicators
Punctuation for Clarity and Style
Sentence Structure and Patterns
Statistics for Medical Writers and Editors
Tables and Graphs
Why complete a medical writing certificate program?
If you're looking to enter the field of medical writing, a medical writing certificate makes you a better candidate because:
The courses teach you the skills you'll need to be a medical writer.
Having the certificate shows prospective employers that you're a qualified candidate, even if you're just starting to gain on‑the‑job experience.
Listing the certificate on your resume makes your resume stand out from those of other candidates and gives prospective employers confidence in your abilities.
In addition, by taking courses with qualified instructors, entry‑level writers gain an opportunity to open doors into the medical writing industry. They offer new and continuing medical writers opportunities to network with instructors and other local medical writers who are enrolled in the courses.
Will a medical writing certificate really help me to get a job?
Medical writing is a highly technical skill; it requires unique training and education to synthesize complex information and effectively communicate it to a diverse audience. Enrolling in and completing a writing certificate program equips entry‑level writers with the technical knowledge and skills necessary for success. It also has the additional benefit of making you a more marketable candidate at organizations where medical writers are in demand, such as:
Pharmaceutical companies
Biotech companies
Medical device companies
Startups
Medical journal and book publishers
Academic institutions
Clinical research organizations
Health care systems
Where are medical writing certificate programs offered?
Medical writing certificates are awarded through educational programs or institutions, including
A medical writing certificate is just one of many useful tools for medical writers. Whether you're a new or an experienced medical writer, a medical writing certificate can offer significant benefits to advance your career.
If you're looking for a comprehensive resource becoming a medical writer, check out our Ultimate Guide to Becoming a Medical Writer.