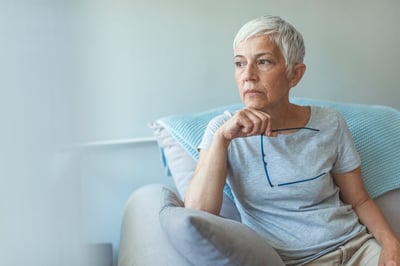 This article is based on content presented by Kathi Whitman, MA, at the AMWA Medical Writing & Communication Conference. It was originally published in the AMWA Journal.
Imagine your loved one has been newly diagnosed with a chronic disease such as end-stage renal disease, breast cancer, or obstructive sleep apnea. Owing to the stressful diagnosis, your loved one may have trouble taking in new information and choosing among numerous treatment options within a limited time. Can your medical writing skills help this difficult process?
The answer is yes, according to Kathi Whitman, a senior medical writer and project manager. Medical writers can create effective decision aids and advocate the shared decision making process in the health care environment.
Shared Decision Making and Decision Aids
By definition, shared decision making (SDM) is a conversation between 2 experts: the care provider as the expert on medicine and the patient as the expert on his or her values, fears, and lifestyle realities.
During this conversation, the patient and provider use the best external evidence, the provider's clinical experience, and the patient's knowledge of the social influences, financial situation, and supports that are available at home to identify the most suitable treatment options.
A decision aid facilitates the conversation between these 2 experts. Effective decision aids elicit and clarify patient values, fears, and questions. They are written with health literacy principles in mind. They present the risks and benefits of treatment options clearly and equally for each option, including the option of no treatment. To view examples of decision aids, visit Ottawa Health Decision Center.
Creating an Effective Decision Aid
Whitman suggests using a repeatable process, such as the 4-step process used at Intermountain Healthcare, where she works:
1. Ask Patients: Obtain patient input on the information they would have wanted when making a decision on a specific health condition. You can use patient advisory councils, focus groups, surveys, or 1-on-1 questions to elicit their feedback.
2. Ask Care Providers: Talk to doctors, nurses, home health workers, physical therapists, social workers, and other care providers. Identify the hard conversations these providers have with their patients, and when and where care and treatment choices are discussed.
The speaker relayed that one provider's hard conversation involved telling her patients that their kidneys were failing. Her patients might have to wait at least a month before they could see the nephrologist she referred them to. The provider said, "The last thing I want is my patient to deal with the stress of this diagnosis without solid information before they see the nephrologist!" Learning when the conversation occurred helped the speaker created a fact sheet for patients newly diagnosed with end stage renal disease (ESRD).
3. Create: Next comes drafting the decision aid. Arrange the information you gathered from patients and providers in a meaningful way, Whitman recommends. Align the content development with decision making situations (assessment, diagnosis, or treatment). When possible, replace text with visuals, worksheets, and self-quizzes. Be sensitive to inadvertent bias, Whitman warns, and ensure the colors, graphics, and description length of each option is equal. And finally, distill! Ask yourself the question, "What is it that you need to know right now to make a decision?"
4. Evaluate: Get feedback and input on the drafts by using focus groups and surveys of patients and care providers. Also, Whitman suggests, use a checklist to ensure the decision aid helps clarify and express patients' values and provides the information in a balanced manner. To obtain such a checklist, visit International Patient Decision Aid Standards Collaboration.
Advocate the SDM Process
Whitman encouraged attendees to inform providers how SDM leads to better health outcomes including improved quality of care, increased patient satisfaction, and improved patient adherence to treatment recommendations. SDM reduces medical errors, Whitman says, and effective decision aids can save clinicians time by answering patients' questions up front.