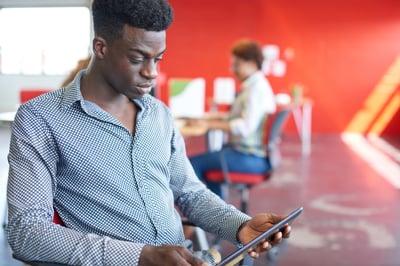 With the continued growth in health care technology, pharmaceuticals, and services, there are multiple possible entry points available to writers and editors who have a passion for medicine and health. Both at the beginning of your career and as you advance in the field, it's important to continually work to ensure you have the qualifications that it takes to succeed and advance.
Some qualifications apply to all medical writers, while others are specific to the writer's work setting and / or area of specialization.
General Medical Writer Qualifications
Anyone who pursues a career as a medical writer must have a firm grasp of medical and scientific concepts and the ability to write clearly about them for the chosen audience.
You should have at least a bachelor's degree. If you have a scientific background, this may be in one of the life sciences, such as biology, microbiology, nutrition, genetics, biochemistry, health sciences, or biotechnology. If your background is in communications, your degree may be in English, journalism, communications, or a related discipline. While not required, an advanced degree can be helpful; as of 2015, about 72% of medical writers had a graduate degree.
You must be able to write clearly about complex topics for the intended audience, in concise terms with correct grammar and usage. You must be familiar with medical terminology and able to quickly find reliable information about selected topics.
You must be knowledgeable about research techniques—can you accurately present findings and data for the lay person, and can you understand the limitations of experiments? Are you comfortable interpreting and explaining statistical data?
Specialized Medical Writer Qualifications
Given the wide range of organizations that employ medical communicators, what you need to do to become and remain qualified will vary depending on the type of work you do or wish to do. Regulatory writers must have a firm grasp of pertinent laws, regulations, and submission requirements. Educational writers must tailor their writing for teaching and learning. Medical marketers must be effective promotional writers. Medical journalists must be able to report on advances in the field for their readers, whether specialists or a general audience.
If you specialize in writing about a particular subject or set of subjects, of course, you must have expertise in those subjects. There are myriad medical and therapeutic fields to explore; if you are starting your career, you may want to seek opportunities in multiple areas so that you can learn to write effectively about each of them.
Although an advanced degree such as a PhD or MD is not required to be a medical writer, it can be the norm in particular areas of specialization. If you're planning to specialize, research job postings and job descriptions to determine what degree is expected.
While some medical communicators start their careers in this field, you may have started your career as a communications specialist, teacher, laboratory assistant, technician, regulator, medical professional, or journalist. It can be beneficial to maintain and build your credentials in the field you started in as well as in medical communication.
Building Your Medical Writer Qualifications
You think you have the background to start, but where should you go from here? Begin with a self-assessment: Are you fascinated about the subject, enough to spend every day exploring and writing about it? Do you have a solid understanding as a starting point? Are you a good writer and communicator?
To improve subject area knowledge
Educate yourself. Medical writers are made, not born. Read books. Follow the literature in the areas where you want to focus. Identify the leading academic and scientific publications in the field, and subscribe to or follow them regularly.
Attend lectures and conferences. If you live near a university, watch for public programs such as guest lectures and roundtable discussions on your areas of interest.
Take courses. Basic statistics or medical terminology courses, for example, are offered by many technical colleges and universities. Human anatomy, physiology, biochemistry, genetics—wherever you need to shore up your knowledge, take a class.
Network with local professionals. Local educational events focusing on a subject area can both build your knowledge of the subject and give you access to medical communicators who are sources of more information.
To improve writing/editing skills
Take courses or a refresher in the fundamentals of grammar, usage, and punctuation.
Acquaint yourself with discipline-specific styles. Many organizations follow the AMA Manual of Style in their publications. If you haven't already done so, get an online subscription and start to familiarize yourself with its guidelines (AMWA members get a discount on this and other resources).
Make sure you know how to use the digital tools of the medical writing profession, including Microsoft Word, PowerPoint, Excel, and Adobe Acrobat.
You can begin building your specialized skills by participating in medical writing-specific online learning programs and webinars and by attending in-person educational events.
Look for apprenticeship opportunities in medical writing through on-the-job training. You can use search engines or social media platforms to explore advertised job vacancies. Organizations offering short-term apprenticeships in scientific and medical writing include Science News, Yale Medical School, European Southern Observatory, AbbVie, Tempus Inc, LexisNexis, Ironwood Pharmaceuticals, and McCann Health Medical Communications.
The most important medical writer qualifications to obtain are the ones needed for your specific chosen career path. Start by obtaining the general qualifications that all medical writers need, add specialized skills and areas of knowledge based on your niche, and continue to do both throughout your career in order to succeed.