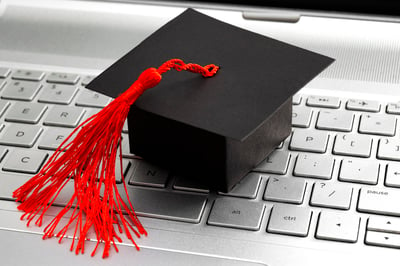 This article by Jodi Braunton was originally published in the AMWA Journal.
For early or mid-career professionals in many fields, the Master of Business Administration (MBA) degree is seen as a stepping stone to career advancement. And, while enhancing your knowledge and skills will make you more appealing in any market, it is often said that an economic downturn is the ideal time to pursue additional education. Is this always the case?
Recognizing that medical communicators are a diverse lot—and our workplaces range from large firms to academia to the public sector to charitable organizations to independents and small shops—the return on investment (ROI) of an MBA may likely depend on an individual's professional situation and medical writing career goals.
MBA: The Advantages
Career changes are a popular reason for earning an MBA, but an MBA can also provide tools and contacts to advance within the medical writing field—for a promotion to medical writing management, to change industries, or to move into a different type of communication field (eg, corporate communications or investor relations). Advanced academic credentials can help persuade employers or clients of your business acumen or in‑depth knowledge of their fields.
Even if a new job is not on the horizon, an MBA can enhance "soft skills" to help you in your day‑to‑day responsibilities. MBAs often focus on group work, including communication, project management, motivational and interpersonal skills, and presentation skills. Group work offers a chance to share and practice techniques for running meetings, facilitating discussions, eliciting input, and group decision‑making (including tools for persuasion and influence).
Finally, an often‑unexpected benefit of an MBA is the opportunity to bring your work issues/problems to a group of experts or experts‑to‑be as case studies (observing all confidentiality requirements, of course!). Real‑life experiences are grist for the mill in MBA courses, and presenting your own challenges can yield insight on some of your most difficult projects.
MBA: The Decision
The MBA's advantages are many, but there are some drawbacks: MBA tuition is expensive, and the degree requires a huge time commitment even if pursued on a part‑time basis while working full‑time. Family life can suffer, and you may need to temporarily pass on career opportunities that involve travel, relocation, or extra responsibilities if your time is at a premium.
Furthermore, MBAs may not be for all medical communicators. If writing and editing is your passion and you want to stay in a front‑line role, then the ultimate benefits may not outweigh the costs. Some positions in heavily regulated markets may operate under strict standard operating procedures and not offer the scope to incorporate your learning on a day‑to‑day basis. In these cases, and for those who choose not to commit to a degree, you may consider a postgraduate certificate in a single specialized area, something that is also offered by many business schools.
MBA: Logistics
MBAs are offered in a variety of formats, including part‑time, weekend‑only, residential intensives, and online. Specializations of particular interest to AMWA members, including pharmaceutical management and health care administration (see sidebar), are offered at a number of schools. In these programs—in addition to the standard MBA fare—you can expect unique course offerings, including health care law, health care financing, risk and insurance, pharmaceutical marketing, drug development, the biotechnology industry, and drug and device approval processes.
Courses for Enhancing Your Medical Writing Career
The following are some major course categories of significant interest to medical communicators.
Strategy
Strategy represents the systematic analysis of an organization's operating environment, including competitors, external factors, and internal capabilities, resulting in overall direction‑setting for the organization. Often taught using case studies, strategy courses bring together everything learned about the organization and its environment. In a large corporation, understanding your organization's strategy is key to being able to contribute to it, as well as to deduce and successfully sponsor new initiatives aligned with corporate goals. For smaller shops, including consultancies and sole proprietorships, a strategic mindset is key to positioning yourself in the market—however large or small that may be—as well as planning for the future.
Organizational Behavior
These courses appear under different labels, but all have to do with the "human" factors of the workplace: motivational factors, power relationships, organizational culture, and organizational design. They can be tremendously practical for those who find themselves in or plan to pursue a leadership, management, or coaching role. One of my most useful courses involved change management—it provided solid, practical advice for how to communicate bad news relating to layoffs or organizational restructuring.
Marketing
Marketing represents an entire discipline of data‑driven decision‑making. In the pharmaceutical industry, medical communicators likely have access to marketing departments, but those in start‑ups or nonprofit or independent freelancers may find themselves working with vendors and wanting to understand their mindset. There are other uses for marketing know‑how: for developing business plans, convincing granting agencies of the commercial potential of new findings, and fundraising—direct mail, advertising, and donor research, to name a few.
Management
These courses address various areas that may not fall under a specific category, including negotiation, ethics, project management, business law, and career management (including self‑assessments, presentation skills, interviewing skills, and curriculum vitae review). Many of these comprise the "soft skills" of the workplace—and are useful at any stage.
International Business
MBA schools responded to the globalization trend of the last 2 decades by providing training for the multinational managers of tomorrow. Even if you don't foresee a move to the Mumbai office in your future, these courses are an eye-opening introduction to different cultures and perspectives. One of the most interesting courses I took was "Marketing in Asia." Part travelogue, part intensive marketing seminar, our small class analyzed nearly 2 dozen case studies of new initiatives in Hong Kong, China, India, and elsewhere. I took away from this course a new appreciation for cultural differences in the process of international expansion (for products as well as services) and a new framework for understanding decision‑making in multinational organizations.
Finance, Accounting, or Economics
As you move up the corporate ladder, your exposure to budgeting and financial statements will increase. Whether you are managing a departmental budget or your own consultancy's finances, editing an annual report, doing research for your own investments, or trying to understand recent news stories about the implosion of the credit markets, these courses are indispensable.