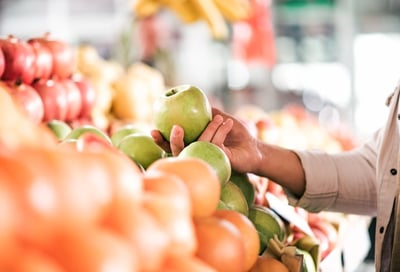 This article was written by freelance medical writers Lori De Milto, Elizabeth L. Smith, and Cathryn D. Evans. It was originally published in the AMWA Journal.
Pros and Cons of Specializing
There are good reasons to specialize in certain types of projects and/or therapeutic areas—and good reasons not to specialize. In general, if you're a new freelance, you should focus more broadly to attract more clients. As you gain experience, you can narrow your focus, which is what I did.
I've always focused on medical marketing communications, but that's a broad area of medical writing rather than a specialty. Early on, I worked on many types of writing (condition/disease descriptions for books and health websites, newsletter and magazine stories, Web content, annual reports, and other reports) for different audiences (consumers and patients, physicians, and others) and clients (health websites, publishers, hospitals, medical communication agencies, foundations, and associations).
As I gained more experience and found that I loved writing for consumers and patients, I began to target my marketing to hospitals and associations that focus on particular diseases. While I still do other types of medical marketing communications, more of my work these days is magazine, newsletter, and Web content for consumers and patients, with hospitals and associations as my clients. I've always written about many therapeutic areas.
Benefits of specialization include:
Deep knowledge of your specialty
Ability to predict trends and speak intelligently about them when pitching new clients
Great contacts
Frequent recommendations from colleagues and clients who know about your specialization
Disadvantages of specialization include:
Difficulty expanding beyond your current specialty
Fewer opportunities for diversification, which is very important in freelancing
Being perceived by colleagues and clients as doing one thing
Lots of competition for limited projects
Steep learning curve for new therapeutic areas or types of medical writing
—Lori De Milto
Specializing In Pharmaceutical Writing
During my long freelance medical writing career, I specialized in working directly with many pharmaceutical companies or with their agencies. Most of my work was in the areas of continuing education for physicians, nurses, and pharmacists and in the preparation of home-study modules for pharmaceutical sales training, both domestic and international. Specialization in these areas enabled me to keep abreast of the many changes in rules and regulations issued by the Food and Drug Administration (FDA) and other governing bodies.
When working with new product managers, I helped them navigate the criteria needed for many different pharmaceutical products under their management. By specializing, I provided extra value and expertise to my clients and became an integral part of the group of talented folks brought together for each project.
Although specialization had many positives in my career, it also had a few drawbacks. The many mergers and acquisitions within the pharmaceutical industry from the 1980s on often meant that the folks with whom you worked were either out of the loop after the merger or let go during the reorganization. Sometimes, following a merger of 2 strong pharmaceutical companies, my involvement was curtailed and the work I had been doing was awarded to those employed by the acquiring company. "Win some/lose some" became the common buzzword among freelance pharmaceutical writers. Luckily, in one instance, I was able to follow one very good client during his career with 5 different pharmaceutical companies, all the result of mergers and acquisitions beyond his control.
In today's world, I am not sure that a new freelance writer could prosper and grow following my career path and those of many others. While I totally support specialization, freelance writers today must clearly look at their own strengths, abilities, and interests plus the demands in the marketplace to determine their career directions. Active membership in AMWA and taking part in the many educational opportunities will expose freelance writers to the many pathways for success.
—Elizabeth L. Smith
Specializing by Industry, Therapeutic Area, or Product Type
Because of extensive experience as an employee in the pharmaceutical/biotech industry, I opted to specialize by industry rather than by therapeutic area or project type when I started my own business. Of course, this has turned out to be a very broad category, since it includes medical communications, sales training, continuing medical education, regulatory affairs, marketing communications, patient education, public relations, and more—essentially, any kind of writing and communication that takes place in the industry. It also includes nearly all media and a multitude of therapeutic areas. So I have not focused on a single medical specialty, target audience, or medium.
There are definite advantages to specializing by industry. The chief advantage, of course, is the acquisition of an in-depth understanding of your industry, whether it is pharma/biotech, publishing, managed care, nonprofit associations, or other sectors. In the pharmaceutical/biotech industry, this understanding includes:
Familiarity with the process of drug discovery and development, from the bench to the clinic, then on to marketing, promotion, and sales

Knowledge of the myriad regulations guiding the industry, both in the United States and worldwide

Understanding clinical study design and implementation from Phases 1 through 4, as well as the regulations for reporting and submitting results to the FDA

Understanding the functional relationship between regulatory affairs, clinical research, medical affairs, and marketing/sales (which means you know where to find resources others may overlook)

Ability to undertake all types of projects from different departments within a company

Valuable human connections within a multitude of companies
Specializing by an industry as broad and comprehensive as pharma/biotech brings constant challenges and continual learning about new medical and therapeutic areas, various target audiences, and new media. However, while such versatility is extremely useful during a difficult economy, one disadvantage is the risk of becoming too general, a jack-of-all-trades but master-of-none. As well, too much learning curve on too many topics can, at times, become a bit taxing on the brain.
Clearly, broader experience expands your prospective client base. In recent years (since the 2008 economic slump), my projects have included writing grant applications; rewriting or editing personal statements for physicians applying for residency; reviewing, critiquing or editing graduate school theses; writing hospital website content, developing and writing policies and procedures for managed care and nonprofits; editing medical textbooks; and consulting in the development of nonprofit organizations. Yet in spite of this fabulous flexibility, I suspect that a more focused specialization streamlines the marketing process and may be very satisfying as well. Were I starting out again today, I might specialize and become an expert in 1 or 2 diseases, or perhaps focus on a single medium. Well . . . maybe.
—Cathryn D. Evans