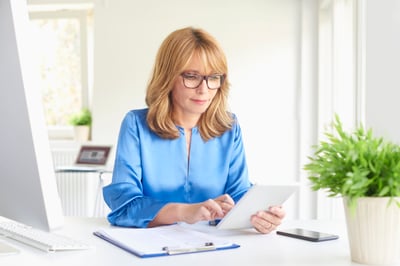 As a freelance medical writer, you must master a variety of business skills in addition to writing high‑quality documents. You'll need to set your rates, market your business, and even determine when and how to subcontract work, if that's your business model.
One of the most challenging aspects of freelancing, even for experienced freelance writers, is learning how to use a scope of work to accurately calculate estimates and bid for writing projects.
The Importance of Defining the Scope
Every new project should have a clearly defined
objective
intended audience
scope
Defining the scope of work is particularly important when working with a new client. The entire scope of work, whether a set number of hours, words, pages, deliverables, or any such combination, needs to be approved by both you and the client before the project begins. This avoids confusion and scope creep, which can erode profitability.
It can be helpful to first discuss project parameters over the phone. Real‑time conversations give you the clearest idea of what your client expects from the project. After your phone discussion, elaborate and confirm the scope in an email. It is critical to have the project's scope defined in writing before providing a price estimate.
Questions to Determine the Scope
Every project is different. However, whether you're preparing for a long‑term project with a dozen deliverables or a quick, easy one‑page document, you'll need to answer similar questions to determine the scope.
What is the type of project (eg, manuscript, interactive sales training module, executive summary, regulatory document)?
Will the deliverable be measured in words, document pages, or published pages?
What is the expected number of tables, figures, and references?
Will the sources for the writing (eg, references) be provided, or will you need to procure them?
How many reviewers will be involved?
How many revisions will be included in your estimate?
How many teleconferences or face‑to‑face meetings will be required (and for how many hours) to complete the project?
When does the client expect the project to be completed?
How to Write the Scope of Work
Your scope of work is a small but important step in the project timeline. Scope helps you calculate your estimate, which determines how much money you'll make.
After answering all of the above questions and confirming the deliverables with your client, visualize how long the project will take and how involved it will be. Try to imagine the entire process, from contract signing to completion. Come up with the total number of hours you believe it will take, then double your estimate to allow room for error.
Next, write down a detailed list of the deliverables and projected timeline for the project. Be as specific as possible. For long-term projects, be sure to include any milestones that require client sign-off.
This document — the outline of deliverables and a project timeline — is your scope of work.
Using the Scope of Work to Determine Estimates
Rate estimations should come from your own time tracking data and conversations with other writers. Freelance medical writers should track the time it takes to do every single task so that they can estimate fair project fees now and in the future. This includes writing, research, email, phone calls, and even travel.
If you still don't know what to charge, ask other writers how long it takes them to write such a document, not how much they charge for it. Every medical writer's income goals are different, but we all have the same number of hours in the day. Always begin by defining the scope of work, then move on to fee estimates.