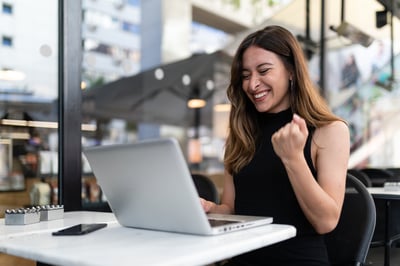 Freelance medical writers tend to develop a roster of trusted clients that they work for consistently. When clients find someone who is reliable, knows their business, and produces high-quality work, they'll stick with them.
But even the busiest and most successful medical writers need to cultivate new business constantly. There are steps you can take to identify new freelance medical writer jobs that are a good fit for you, while keeping up with your current workload.
Why Look for New Jobs When You're Already Busy?
Most freelance medical writers find themselves in one of the following situations, whether it's every few months or every few years:
You're busy now, but major changes are brewing for one or more important clients, and your future work prospects are uncertain.
Your current projects are winding down, and suddenly there are no new assignments on the horizon. Your earnings stream will take a dive unless you find something soon.
You want to work a more normal schedule and escape the evenings-and-weekends pattern that currently cuts into much of your personal or family time. But the projects that you keep must pay well enough to maintain your current income.
Part of running a thriving freelance business is staying ahead of the curve and continuing to turn up new opportunities today that could turn into well-paying, steady work in the future. The axiom for freelance success still applies: Always do great work, and never stop marketing.
Easier said than done, of course. Between juggling multiple assignments, assessing new offers, preparing bids, watching your cash flow, and keeping your skills current, you have little time to spare. Life can get in the way, too – sometimes a tree falls on the house, your presence is required at school, or the water heater springs a leak.
However, to find new freelance opportunities, market you must. Here's how.
Keep Networking
Networking is crucial for continuing to get referrals from current clients and colleagues, and it is usually the easiest way to connect with new prospective high-quality business opportunities. Make the most of your social media connections, especially o LinkedIn. Also,
Have a website. Businesses expect freelances to be business savvy; when you don't have a website, they're more likely to hire your competitors who do.
Start a blog. Guest-author a post on someone else's blog.
Join social groups and participate in the conversation. Follow industry leaders, clients, and potential clients.
Make your social presence professional or build a business page.
Subscribe to industry blogs.
If you haven't already, join a professional association.
Keep in Touch with Current Clients and Your Best Prospects
Retaining and adding more business from existing clients costs far less than finding new ones. This works both ways—it is easier for customers to assign new work to freelance medical communicators they already know and trust, and who understand their needs. So even if your current customers don't need your services now—and they often don't—you want them to be thinking of you when the next opportunity comes along. Find ways to stay in touch.
Touch base at a specific time each month to make sure their needs are met.
Share social posts with them individually that you know they would find useful. Include a brief personal note.
When you complete a project, always invite feedback, and ask if they have additional needs you can help address.
Know What Customers Are Looking For
In addition to your networking activities, follow the industry news, and examine the hiring patterns. Even reading full-time job postings will tell you much about the needs of prospective clients. There are countless sites for businesses, medical societies, and academic institutions, many of which will post offers for jobs and contract work. There are also specific resources for medical communicators, such as AMWA's Jobs Online for job postings and Freelance Directory for promoting your services.
Look for job postings under a variety of titles. In addition to work for medical writers, check out offers for scientific writers, technical writers, health care marketers, or communication specialists.
You may also find temporary positions or freelance opportunities posted on company websites under Careers, Current Openings, Employment, or similar links.
Expand Your Offerings
Chances are that early in your freelance career, you wrote on a wider variety of topics based on the work you could find. Over time, it's common to become more specialized. Consider branching out again, but in a more strategic way, both in content areas and in the work products you may be able to offer.
Have you been writing for a particular specialty? Consider specialties and subspecialties that are related to the fields about which you typically write. Each has its own professional societies and publications.
Find out from customers what other types of writing assignments they offer. You may have been writing about regulatory compliance for a specific customer, but they might also need someone to write marketing, training, or assessment materials. Can you help write or collate information submitted to regulatory agencies? Grant applications? Decision aids for patients?
Look for other types of editorial opportunities, such as editing, rewriting, or proofreading.
Stay Current
Whether you're busy or have some downtime, make a regular practice of keeping your skills sharp. Keep tabs on the most important websites and journals in the areas you specialize in for news about new technologies or practices. Consider additional training, which is available through local colleges and through AMWA Online Learning.